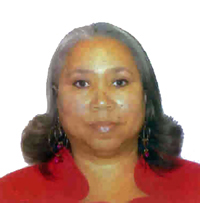 Casandria Sims was born in Tennessee but has lived in Detroit, Michigan for nearly 37 years.
She earned a Bachelors Degree from Middle Tennessee State University and a Masters Degree from Wayne State University.
She and husband Henry have been married for almost 41 years. They have four adult children.
Casandria was employed by the Detroit Board of Education as a teacher until retiring in 2004. She is now employed by the Lord.