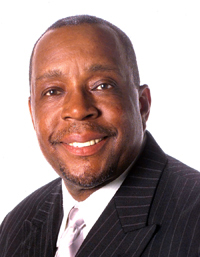 Dr. Stanley L. Scott, was one of the Senior Assistant Pastors on the Word of Faith International Christian Center Ministry Team for over 16 years and carried primary responsibility as the Director of Education.
Dr. Scott served as Dean for the WOFICC Bible Training Center for 7 years. He, along with his wife Carolyn, also ministered to and coordinated activities for the Covenant Partners Marrieds' Fellowship at WOFICC. The Scotts served from March 2000 to December 2004 on assignment in London, England.
His last service at WOFICC was as Director of International Missions and Bible Training Centres.
Dr. Scott feels specifically called through Salvation Temple Church, to help people have confidence in God through knowing and applying His Word to their lives. He is strong to emphasize that at Salvation Temple "The Focus Is On YOU".
Having been in ministry for over 39 years, Pastor Scott has pastored four (4) churches, preached in and traveled to many states and several other countries throughout the world carrying the gospel of Jesus Christ.
His formal education includes, a PhD and Doctor of Divinity degrees from Cornerstone University and Seminary in Jerusalem, Israel, a Masters of Divinity degree from Payne Theological Seminary, and a Bachelors of Science degree from Central State University in Wilberforce, Ohio.
Pastor Scott and his charming wife of 41 years have four (4) children: Their daughter Shauna LaRae Weathers and husband, Myron along with their three (3) children, Caleb, Cameron, and Cara; Stanley Lewis II, Carlon LeMonte, and Carroll Langston and wife Caira. All are saved and filled with the Holy Ghost.