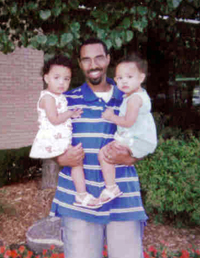 Elder Dwayne C. Merritt was born in Detroit, Michigan. After graduating from high school, he fell into a lifestyle of running the streets chasing after a false sense of worth.
In February of 2000 he found himself sitting in a police station facing 30 years for a crime he did not commit. It was by the grace of God that the charges were dropped. Elder Merritt decided at that point that he would not take another step without first getting God's permission. He has been being led by the Lord ever since that day.
He and his family attend El-Beth-El Temple in Detroit.