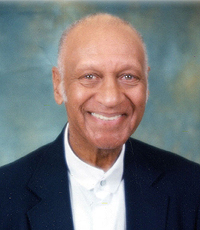 AUTHOR/POET/EDUCATOR
In 1945, when William Julius Kuykendall left his native Texas to migrate to Detroit, he brought character. Although he has been claimed as a Michigander, he enjoys exploring diversity. His literary contributions are varied.
Mr. Kuykendall serves Detroit Commonwealth Community Development Center as an elementary school librarian. He dutifully extends his library duties into classroom activity. He teaches poetry writing techniques to third grade students.
Diversity plays an important role in the author's literary journey. In 2006, he was nominated to receive "The Layman of the Year Award." The award cites his Christian contributions to the A.M.E. Church and the community. His featured articles, as an investigative reporter for the Gazette News in the area of education, have been recognized.
In 2006, Mr. Kuykendall was honored as a "Legendary Author." This award was presented from The Called and Ready Writers Guild in Detroit, Michigan. This recognition inspired his ambition to move toward poetic goals.
Credit and motivation is given to Mr. Kuykendall's membership and participation in The Called and Ready Writers Guild, the Detroit Authors and Poets Society, and the Detroit Writer's Guild.