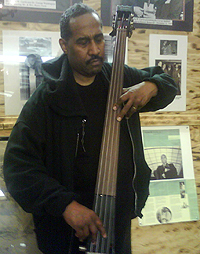 Francisco (Frank) Garcia started his professional career as a vocalist/violinist at the age of three.
He has had recording contracts with ABC Paramount and Motown Records. He has performed with many great artists such as The Spinners, The Miracles, Stevie Wonder, and Lou Rawls.
Frank and his wife, Claudette, are the founders of The Original Historical Music Society of Detroit and Astro Chemistry Records and Filmworks.