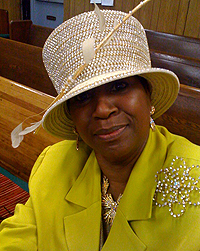 De`Borah A. Donald, Ph.D. was born in Detroit, MI.
She is a pastor's wife, public relations chairperson to S.W. # 1 Jurisdiction C.O.G.I.C., licensed evangelist, an educator, and a First Responder Lieutenant Certified Chaplain.
Her writings are real-life experiences that encourage all people with messages that God is love and all that we need is in Him.